About Us
February Jewellery met its formal inception in 2020, when the world had turned inwards and many were finding solace and expression in creativity. In looking back at where I've been, I think I always knew I'd be creating jewellery. I had been drawn to the concept of wearable art and intention, forever. 
February Jewellery is the physical manifestation/culmination of a lifetime of interests and enthusiasms - ancient and medieval art history mixed with human psychology and stories passed down in the form of myth, magic and folklore. Add nearly five years working in the jewellery industry, with two years of academic training in gold-smithing, and FJ is born. 
The pieces I make are meant to engage deep connection to oneself and others. To me, the jewellery one wears is like a promise. A tangible promise to remember a time, person, or place. 
A promise to remain close to a certain aspect of this current version of yourself. 
A promise to remember where you've been, or how you'd like to meet your tomorrow's. 
And of course, a promise to another in love and respect. 
These intentions are lifelong pursuits. Each piece that comes out of our studio will always be made in the finest precious, recycled metals - so that they may remain on your body and a part of you, at all times (if you so choose). Let them weave themselves into the everyday movements of your life. 
Marjan Unger and Suzanne Van Leeuwen write in Jewellery Matters (a book written on the historical perspective of jewellery) that jewellery pieces "…are worn by people; that is what they are made for. They are relatively small compared with all the other things that people make because they have to be accommodated somewhere on the body. This invests them with an unmistakable intimacy and means that items of jewellery reflect a certain measure of humanity." 
And with that, I leave you to find yourself in these pieces. They were always made with you in mind and heart.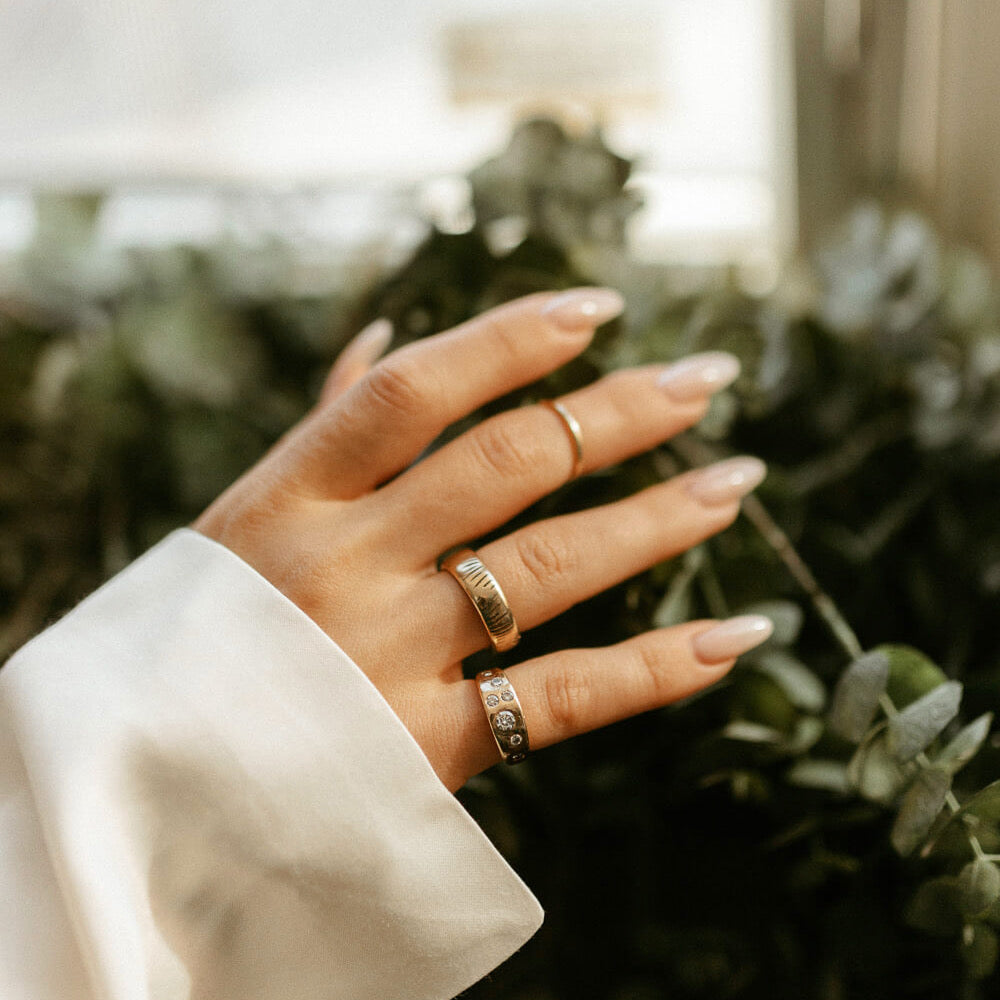 For The Planet
Each piece that leaves February Jewellery's studio is created with the earth in mind. All metal is recycled. All of our packaging is plastic-free, compostable, and/or to be enjoyed for years to come.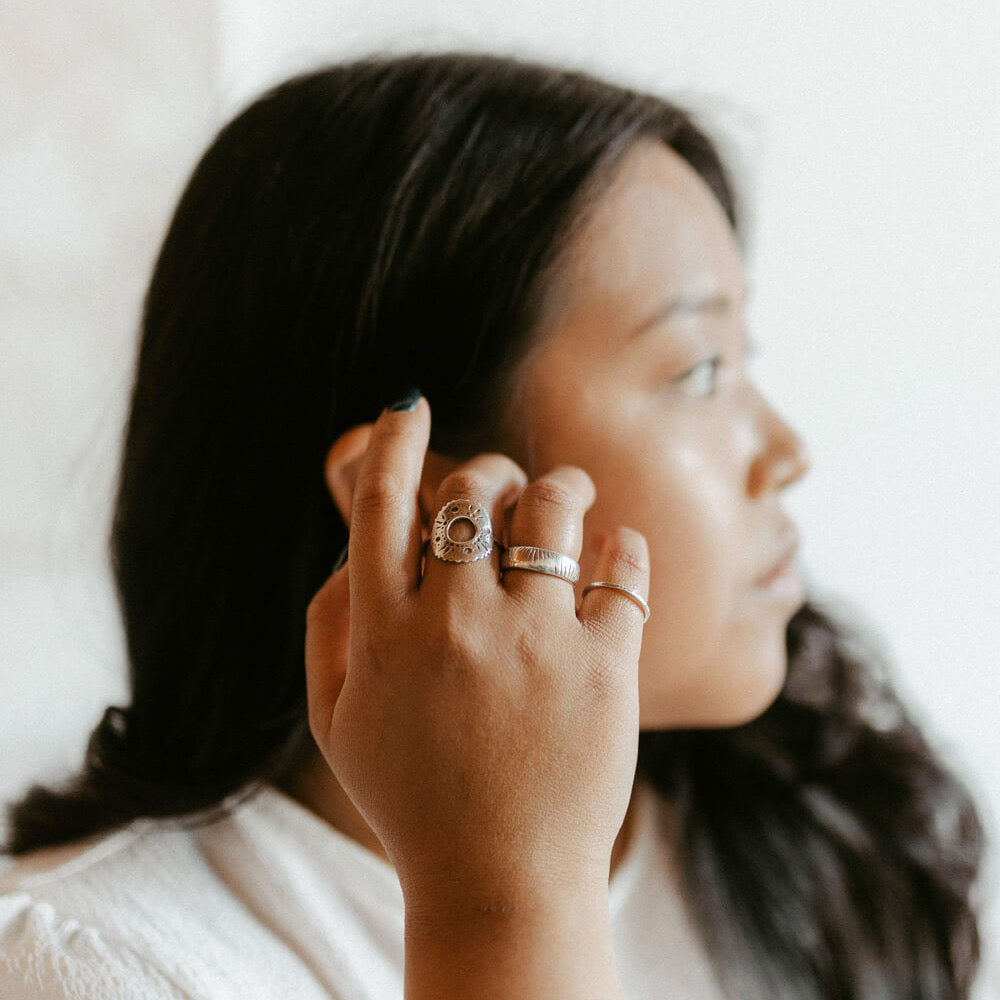 For It's People
All stones featured in February Jewellery's designs have been sourced from suppliers who are RJC certified. If a stone cannot be sourced safely and ethically, we forego it all together.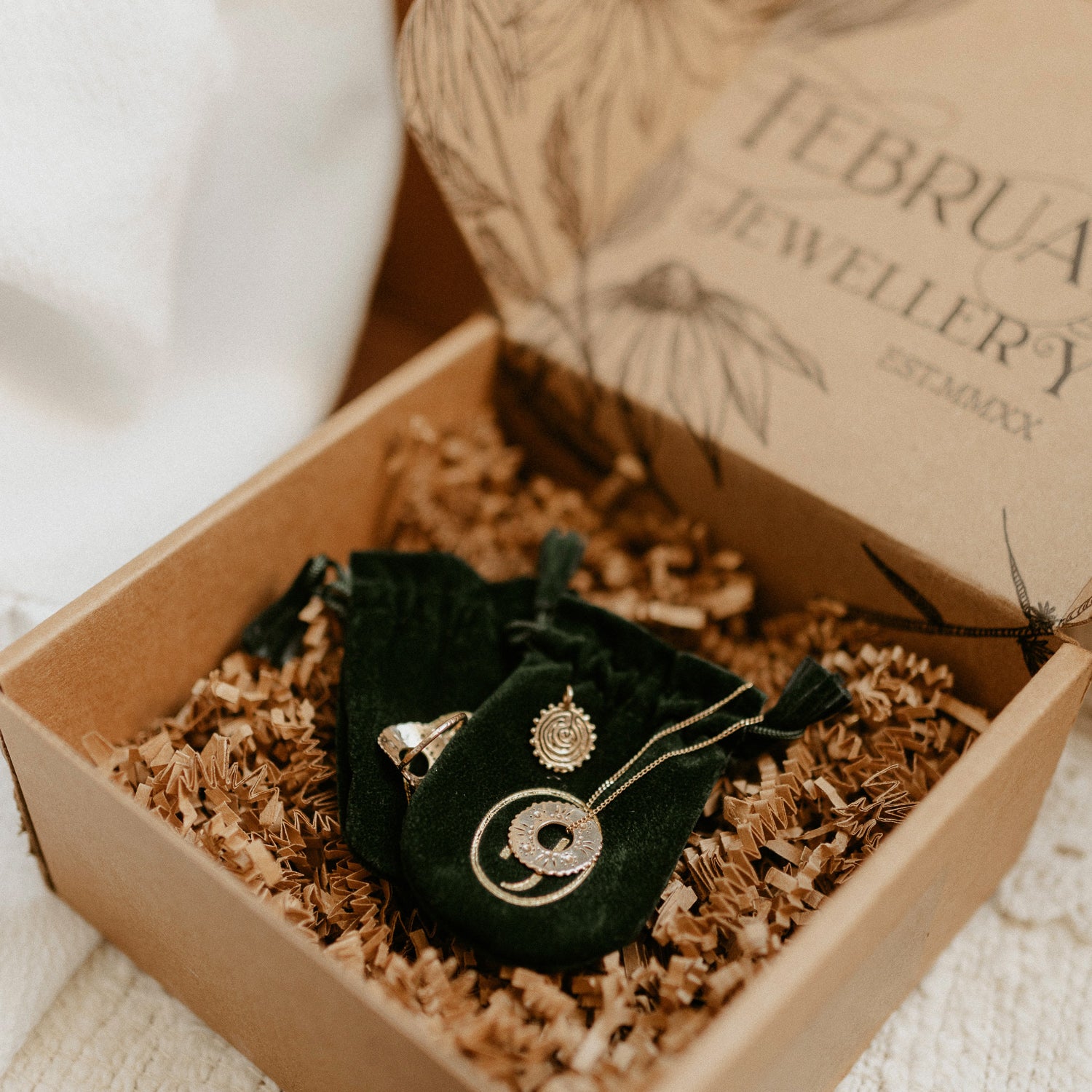 For You
It is our whole-hearted hope that you and your loved ones collect and cherish your February pieces for generations to come. Each design is handcrafted with lifetimes in mind by our founder and designer, Willo Downie.